"Ask A Designer" at the Cincinnati Home and Garden Show
A new feature, called "Ask A Designer" presented by Sacksteder's Interiors, has been added to the 2022 Cincinnati Home and Garden Show experience.
Many of the spaces in our homes have been transformed over the past two years for virtual school and work from home during the pandemic. Visit the Cincinnati Home and Garden Show to garner some inspiration from Cincinnati's leading designers.
A few of the
trends that designers are seeing
this year that you might want to think about include: re-thinking your current spaces to include permanent home offices and study spaces, re-envisioned outdoor spaces to expand your living spaces and high tech homes to ensure quality for enhanced home entertainment and video gaming.
During the "Ask A Designer" presentations, show goers are encouraged to bring photos and drawing for future and aspirational projects. Or take it a step farther and create a vision board.
Before you go to the Show, consider these steps for creating a Vision Board for your new home improvement.
1. Gather design inspiration. Whether it's room design or the desired styling of a complete home, find images that help convey your vision. (Again, Pinterest is a great place to start.) Don't forget to consider color swatches or color palettes, too.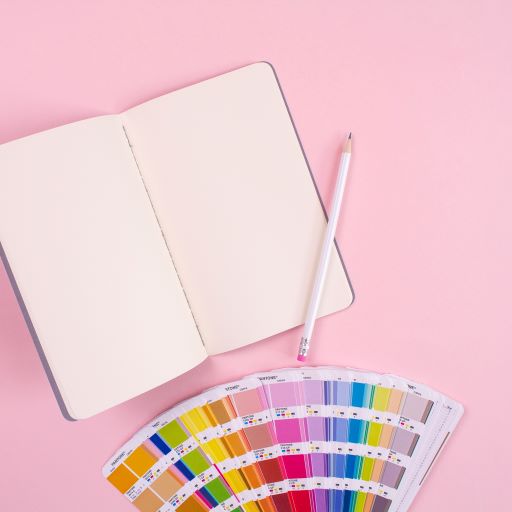 2.
Choose a free digital mood board template.
Adobe sharesu78 several to choose from below, and you can
find more here
.
3. Populate your mood-board template with your images.
4.
Add graphics, text or both to your mood board.
Though a picture says a thousand words, sometimes actual words, crafted into graphics or as text overlaid onto your image(s), convey a lot about your styling desires. Use f
ree templates to design graphics
here.
5. Let it sink in. Step away from your mood board, then revisit it with fresh eyes. The whole point of a vision board is to give you the opportunity to see your vision before you execute it, turn a critical eye if needed, and perfect your design direction before you execute. Take your time. It may suddenly occur to you that the disco ball would be so much better if partnered with some shag carpet.
6. Update any items as needed. The beauty of a digital mood board is it's extremely easy to change and update. As you refine your vision, update your board.
Feb 15, 2022, 19:38 PM