FIND YOUR CUSTOMERS HERE!
Have a product or service that relates to home improvement, remodeling, design, gardening, or landscaping? Then the Cincinnati Home + Garden Show is the perfect fit for your business! Marketplace Events produces consumer shows that can help your company increase brand awareness and generate sales. Get a booth quote today!

Testimonials
Our deck and outdoor living co. was growing very fast, so we decided to attend the Cincinnati Home and Garden Show 3 years ago for the first time. Wow where we pleased with the leads and customer base that has been created from the show, we added well over 300k to our project list in 2019. Love the show and love the people !!

Christopher Estridge
Estridge Deck and patio LLC

Marketplace Events is a great company with which to work. The show staff is helpful and they care as much as we do about putting on the best show possible. They're the kind of company you feel confident doing business with.

Donna Johnson
BATH FITTER

Marketplace Events knows how to produce shows. We've exhibited at other shows along the east coast which were all busts. Marketplace Events shows are the only shows where we can turn a profit.

David Heiby
AUTO GRIP

We have spent thousands of dollars on event marketing with various different companies and Marketplace Events is hands down the best. We get the largest return-on-investment with their shows. I would highly recommend them to any business—from a small start-up to a large corporation. The show team is top-notch!

Phil and Stephon
THE HOME DOCTOR

Marketplace Events does a great job of getting people to the shows! They are much more effective than other promoters.

Jackie Miller
JR ASSOCIATES

What an amazing show! Marketplace Events works hard to ensure a great customer experience!

Jonathan Land
LEAF FILTER NORTH OF ALABAMA

We were pleased with our sales. We enjoy being part of the show.

Ann Edwards
BAKER BUFFALO CREEK VINEYARD AND WINERY

These shows are a critical part of our marketing and they allow us to get our product in front of thousands of consumers each year. Working with Marketplace Events is seamless—every detail of the show is flawlessly organized, allowing us to focus on networking and building relationships.

Brianna Dankle
CAMBRIA
Buy Tickets Online
Online discount courtesy of: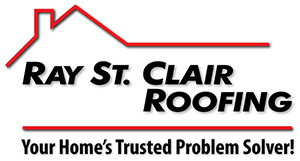 Watch the 2019 Show Come to Life!
Search the Exhibitor List
Exhibitor List