Garden Gazing at the Show
Feb 6, 2020, 14:00 PM
A must-see for every visit to the Cincinnati Home + Garden Show for inspiration are the beautiful show gardens! Find new ideas, solutions, tips and design inspiration from Cincinnati's top landscapers. Here are three of this year's gardens you won't want to miss.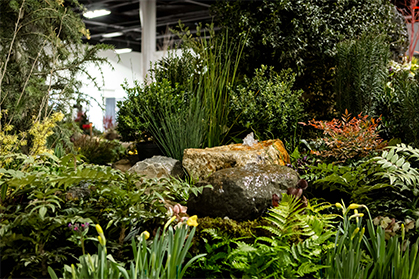 Game of Stones
This all-new garden is a nod to a popular TV Show and its medieval fantasy. This one-of-a-kind, beautiful Feature Garden is a must see with its special throne and featured stonework. Be amazed and inspired and take your picture inside the "Game of Stones" Garden
Garden of the Future
A futuristic and inspirational look at how gardens will be designed and grown in the future. Using vertical spaces and organic and sustainable materials and featuring global and cultural variety it is unlike anything you have ever seen before. Let the imagination of this creative team transport you to a new era.
White Claw Garden Lounge
Sponsored by White Claw Hard Seltzer, Built by Semco Outdoor
When you want to take a break at the show stop by the brand-new White Claw Lounge. It's a White Claw Oasis for drinking hard seltzer and dreaming of easy days in a newly landscaped home garden.
See the full Cincinnati Home + Garden Show Feature Gardens and Landscapers guide
HERE