Since 1873, Cincinnati Bell has been connecting people, driving innovation, and serving communities. We're reimagining what's possible by investing in the very neighborhoods where we live and work. Connecting communities means enabling digital equality, increasing access to education, healthcare, and technology. For nearly 150 years, it's been about bringing people together, and with our expanding, future-proof fiber network, we can't wait for what's next. For TV/Internet/Home Phone, Smart Home devices, and Business Solutions visit us in booth #102 or at www.cincinnatibell.com.
---

For over 125 years, North Side Bank & Trust Company has provided banking solutions to some of Greater Cincinnati's most successful local companies. We offer resources and banking solutions to personal and commercial clients, which create opportunity for growth – growth of local businesses in our community. North Side Bank & Trust Company has served the Greater Cincinnati area since 1891, and remains privately held and family-oriented to ensure we know our clients and they know us. We pride ourselves on knowing our customers, their families, and children by name when they walk through our doors. We have nine locations in Greater Cincinnati and our teams are incredibly invested in each of those communities. Visit our website or come see us in booth 841 to learn more.
---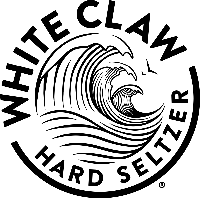 White Claw® Hard Seltzer takes its inspiration from the legend of the White Claw wave - when three perfect crests come together to create a moment of pure refreshment. We set out to make something as purely refreshing as this. The result? White Claw® Hard Seltzer. Made Pure®.
Using our unique BrewPure® process, we've made an alcohol base that's naturally gluten free and clean tasting, for you to enjoy life without compromise. This allows our fruit flavors to come through, for a hit of epic refreshment. It's like nothing you've tasted before. https://www.whiteclaw.com/ Visit the White Claw Lounge at the Show.
---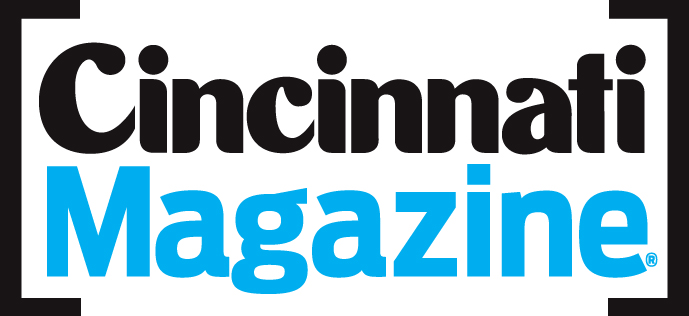 For over 50 years, Cincinnati Magazine has remained the definitive guide to living well in Greater Cincinnati, connecting sophisticated, educated readers with the region's most interesting people, cultural issues, food, arts, fashion, and history via print, digital and events. Click here to learn more.
---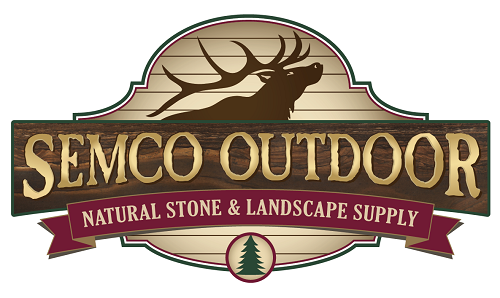 As the largest distributor of natural stone products in the Midwest, Semco Outdoor has earned their reputation as natural stone experts through their consistent natural stone products, and quality customer service that exceeds industry standards.
By owning and operating their own quarries, Semco is able to supply a natural, quality product that they know from start to finish. Their product offerings range from a variety of landscaping stone such as pattern flagstone, patio pavers, and decorative walls, to building stone products such as their ledgestone and stone veneer, which is used for vertical applications. They also have a massive selection of decorative gravel, cobblestones, firepits, and everything outdoor living!
Semco Outdoor proudly serves the Cincinnati market with a retail location in Sharonville. We also have retail locations in Columbus, Ohio and Kansas City, Missouri. Their parent company, Semco Stone, is based out of Perryville, Missouri, and distributes products nationally. Please visit our website for more information, semcooutdoor.com.
---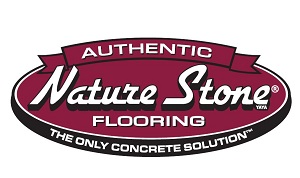 Nature Stone is the best floor covering for concrete garage floors that are ugly, cracked, stained and pitted. It is also ideal for basement floors that are humid, wet, damp or flood prone and is the best decorative covering for outdoor areas; patios, walkways, entryways and around swimming pools. Nature Stone is a blend of fine stone and specially formulated, patent-pending epoxy expertly installed over existing concrete. A Nature Stone floor not only provides homeowners pride, peace of mind and ultimately increases the value of your home for years to come, it is also backed by Russell's promise, our true unconditional warranty. Talk with a representative at booth #975 and see just how affordable a Nature Stone floor really is. Go to
naturestone.com
to learn more.
---

The primary goal in designing an outdoor living room is to create a space that invites you to spend time outdoors. Whether you want to unwind or entertain with family and friends, choose Belgard's products and network of trained and certified contractors and dealers to help realize your outdoor dreams. At Belgard, we set the standard for landscape design and innovation, and are committed to providing customers and contractors a lifetime of outdoor beauty and protection. This year Belgard continues its commitment to research and development, design and contractor support to remain the leader in hardscapes and outdoor living. Visit us at belgard.com
---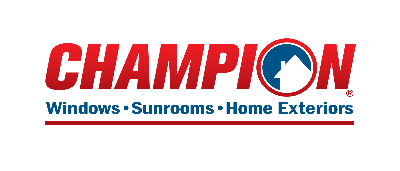 For over 65 years, Champion has been transforming homes with premium-quality products that are designed, built, installed, and guaranteed by Champion. Every product Champion offers – from new windows and sunrooms, to siding and entry doors – is built right here in the USA, backed by our industry-leading Limited Lifetime Warranty, and comes recommended by more than 9 out of 10 Champion customers. Stop by booth #621 to see what Champion can do for your home! getchampion.com
---

THANK YOU TO OUR SPONSORS & PARTNERS: